Klondike Snowmobile Association


4061 4th Avenue
Whitehorse, Yukon
Canada Y1A 1H1
Phone: 1 867 667 7680
Follow us:

1981-2021, 40 Years serving snowmobilers…
The Klondike Snowmobile Association is a volunteer, non-profit organization formed in 1981 to represent snowmobilers in the Yukon Territory of Canada. Our mission is to "protect, develop and enhance the sport and recreation of snowmobiling in the Yukon." We are also the Trans Canada Trail agent for the Yukon Territory. To learn more about the K.S.A. and what we do please visit our About Us page.
Support Safe Snowmobiling…
Join your local club… They work hard for you.
Be a Safe Rider… Learn safety habits and use them.
Leave Tracks not Trash… If you had room to bring it in, you have room to bring it out.
Respect the Wildlife… Animals are vulnerable during winter, keep some distance and respect their habitat.
Respect the Land… Reduce your environmental impact by using existing trails when available, and avoid riding in environmentally sensitive areas.
Respect other trail users… Most trails are multi-use, please slow down and move over when meeting other people on the trails.
Maintain your sled… A well tuned snowmobile will be more reliable, environmentally friendlier, and perform better.
Embrace new technologies… Snowmobiles have improved immensely in recent years with direct injection engines, new suspension systems and on board computers. Riders and mother nature can both benefit from sleds that run more efficiently and effectively than ever.
Report trail conditions… Please report trail conditions after each ride, it helps us update our trail conditions page determine where our volunteers are needed most.
Trail Groomers have the right-of-way… Trail grooming machines are large, difficult to maneuver, volunteer operated, and may be out at any hour. Expect the unexpected.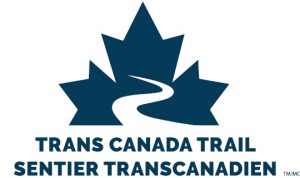 Join us today!

Website last updated 02 December 2021.
© Klondike Snowmobile Association.