Trans Canada Trail News
01 June 2021 – Klondike Snowmobile Association
The Trans Canada Trail now has a new look, and an old name!
The Trans Canada Trail began in 1992 and celebrated nation wide connection in 2017. It's the world's longest multi-use recreational trail and connects Canadians from coast to coast to coast.
In 2016 the trail was re-branded as The Great Trail. Now, for summer 2021, there is a new logo for the trail and the old Trans Canada Trail name is back!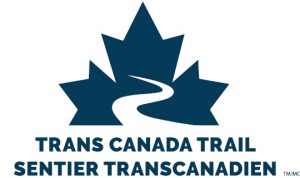 New signs for the trail are coming soon. Here in the Yukon we have over 1,600 km of Trans Canada Trail stretching from the B.C. border south of Watson Lake to the N.W.T. border on the Dempster Highway, and the signage is to be updated almost entirely by Klondike Snowmobile Association volunteers.
Due to the long distances and limited volunteer availability it will take some time to update all of the signs. As we work on updating sings please know that when you see a Trans Canada Trail sign or a Great Trail sign they are still the same trail.
For more information on the Trans Canada Trail please check out our Trans Canada Trail page, and be sure to visit https://tctrail.ca/