Trans Canada Trail Donations and Pavilions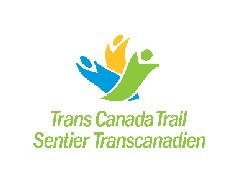 The Great Trail is the world's longest multi-use recreational trail, connecting Canadians in all 13 territories and provinces from coast to coast to coast. The Trans Canada Trail and its territorial and provincial partners oversee and support development and maintenance of The Great Trail, however much of the work is done by local volunteers and most of the funds come from donations. To recognize these volunteers and donors, there are pavilions set up on the trail across Canada…
Yukon Trans Canada Trail Pavilion Locations:

Whitehorse Pavilion
The Whitehorse Trans Canada Trail pavilion is an eighteen panel design, located on the Yukon River waterfront at Rotary Park, right behind the legislature building.
Watson Lake Pavilion
The Watson Lake Trans Canada Trail pavilion is a four panel design located near the Alaska Highway beside the Northern Lights Centre.
Mayo Pavilion
The Mayo Trans Canada Trail pavilion is a four panel design located on the beautiful grounds of the Binet House Museum in the centre of the town.
Dawson City Pavilion
The Dawson City Trans Canada Trail pavilion is also a four panel design, located at the south end of the dike on the historic Yukon River waterfront.
To make a donation to the Trans Canada Trail visit https://thegreattrail.ca/give today!
Although The Great Trail is now fully connected, work will continue for many years as the trail is maintained, upgraded and improved.
Your money will go to directly to supporting The Great Trail.
Trans Canada Trail donations are tax deductible.
You choose how much to donate.
You can make a regular one time donation, a recurring donation, or a donation in honour or memory of someone special.
You can also request which territory or province your donation goes to.